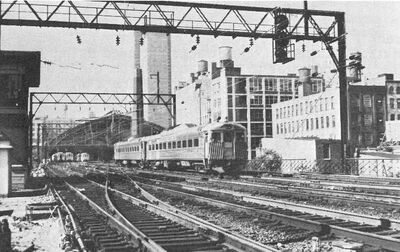 Welcome to the Newtown Line Wiki!
A collective of information on the former Reading Railroad's Newtown Line.  This page was created by Anthony V Guidotti JR for the purpose of putting all information gathered on the Newtown Line onto an internet setting that others can add content to.
History Of The Newtown Line- A series of pages giving a detailed history of the Newtown Line through the years, from its very beginning to the present day.
Stations- A list of stations along the entire Newtown Line, including stations that are still in active service as of 2014.
2012 Exploration- In early 2012, Anthony V Guidotti JR walked the entire Newtown Line in segments, taking many pictures and notes along the way.  This was     done in anticipation of the line being converted into a trail in the future, which would destroy almost all physical history in the process.
Index- A master list of every page inside of the Newtown Line Wiki.
Addendum- The Newtown Historical Association maintains a massive library on this railroad, comprising more than 5,200 pages of text, diagrams, specifications, and photos. This compendium was written and compiled by Richard N. Mansley, the association's librarian.
Data- Limited technical and operations information, including track diagrams, freight shippers guides, and miscellaneous information can be found at Multimodalways.
Community content is available under
CC-BY-SA
unless otherwise noted.